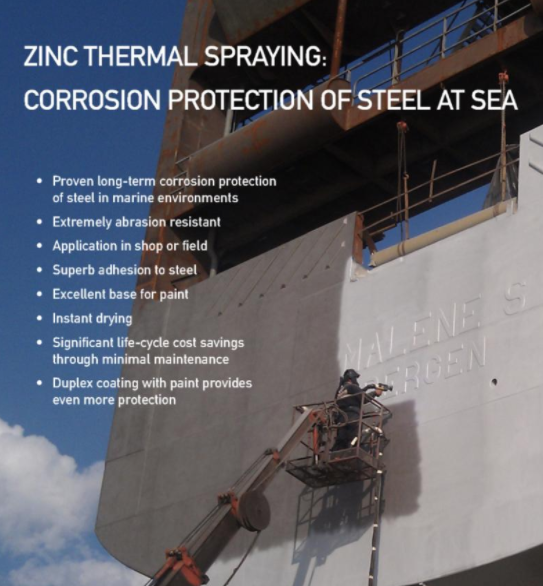 You will find us among one of 10 companies in the world on the IZA commercial list that can help you with Thermal Sprayed Zinc Coating https://www.zinc.org/
The International Zinc Association (IZA) is the only organization dedicated exclusively to the interests of zinc and its users. IZA provides a forum for the zinc industry to analyze and anticipate issues affecting zinc globally and to ensure a timely and appropriate response. IZA coordinates initiatives good for zinc that are best done collectively, undertaken either directly or through involvement and support of customer groups and related stakeholders on the local, regional, and global levels.
Thermal spraying is particularly suited to protecting articles which are too large to be dipped in the galvanizing bath. Another benefit of zinc thermal spraying is that, like zinc-rich paint, it can coat steel that is already installed.