New buildings/ship repair
Allt i Allt has more than 40 years of experience operating mobile shipyard services world-wide. We also offers certified Coating Inspectors for planning and executing dry-dockings and other related projects.
The projects range in size from the small such as blasting and recoating a tank to the large like renewing 100's of tons of structural steel and blasting and coating of cargo tank and ballast tank areas.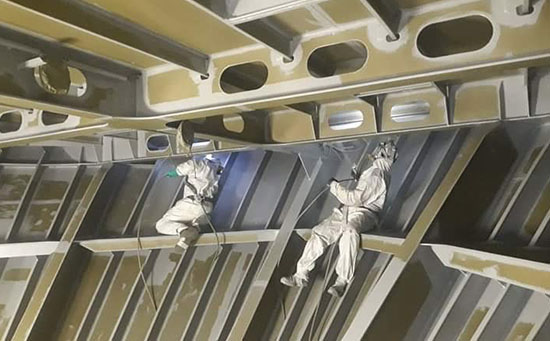 Allt i Allt brings 40 years of specialized skills to your project and we are proud of the quality and efficiency we bring to the geographically challenging locations where Allt i Allt carry out corrosion repairs and preventive maintenance which remains the main focus of most of our projects world-wide.
We have surface treated more than 130 newbuildings in the last 20 years and thousands of ship repairs.