For us, a handshake means as much as a written contract.
Family business with unique specialist competence. Our company was started in 1977, and today the company employs just over 50 people.
Professional and skilled employees, all with the necessary training, guarantee first-class work and lasting results.
We are determined to be your turnkey contractor.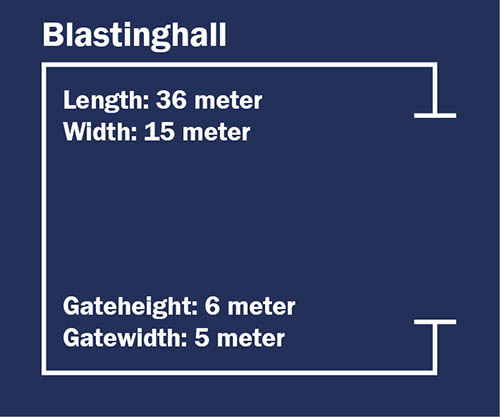 Blastinghall
Blasting hall where we perform free jet blasting with steel, grit, glass or any means.
Length: 36 meter
Width: 15 meter
Gateheight: 6 meter
Gatewidth: 5 meter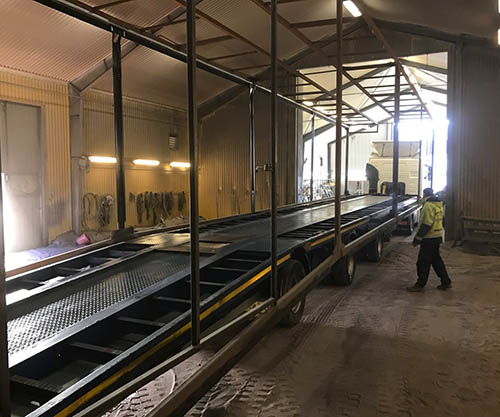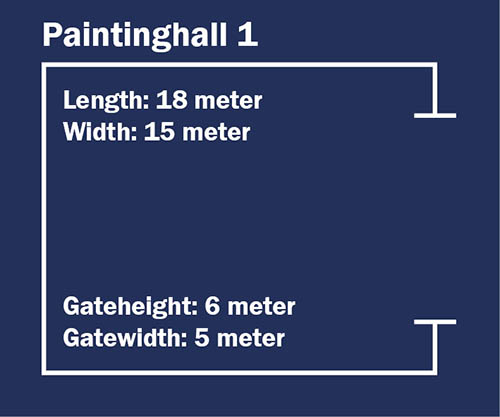 Paintinghall 1
Length: 18 meter
Width: 15 meter
Gateheight: 6 meter
Gatewidth: 5 meter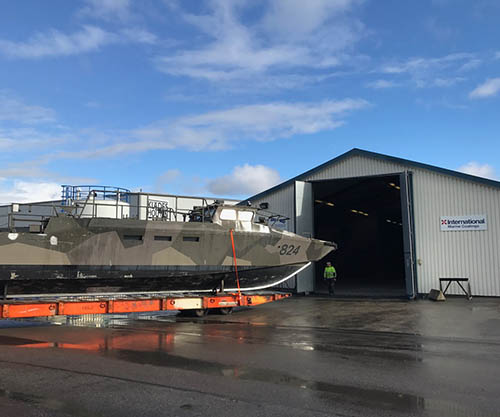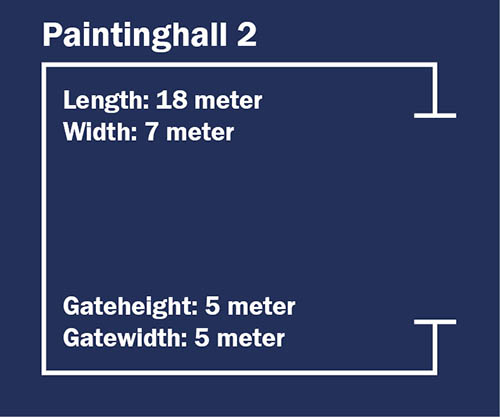 Paintinghall 2
Length: 18 meter
Width: 7 meter
Gateheight: 5 meter
Gatewidth: 5 meter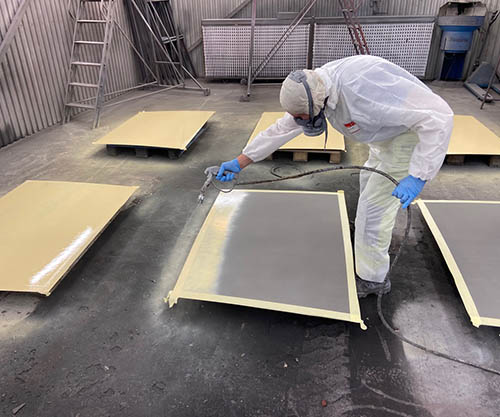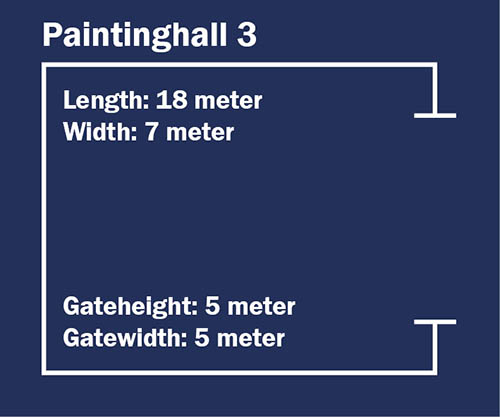 Paintinghall 3
Length: 18 meter
Width: 7 meter
Gateheight: 5 meter
Gatewidth: 5 meter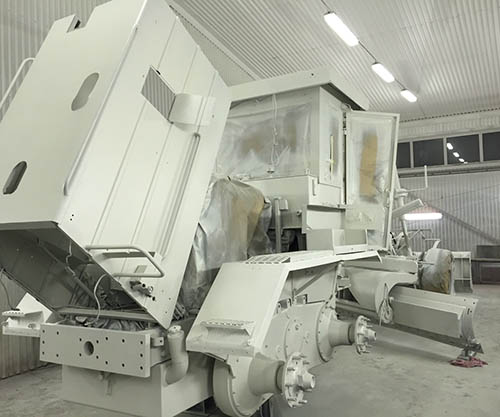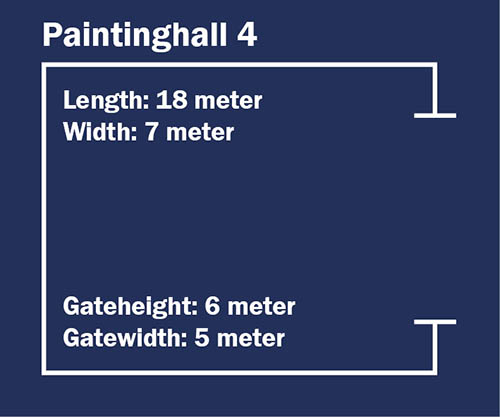 Paintinghall 4
Length: 18 meter
Width: 7 meter
Gateheight: 6 meter
Gatewidth: 5 meter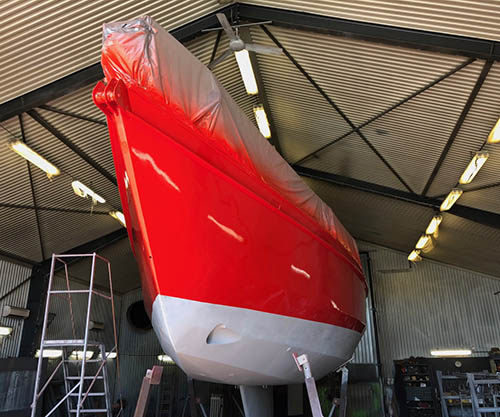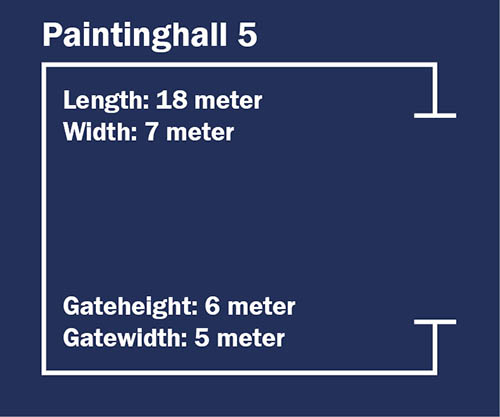 Paintinghall 5
Length: 18 meter
Height: 7 meter
Gateheight: 6 meter
Gatewidth: 5 meter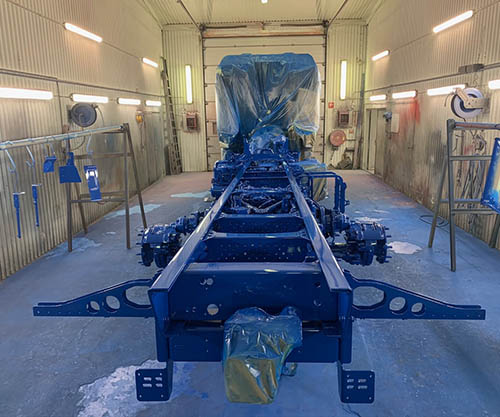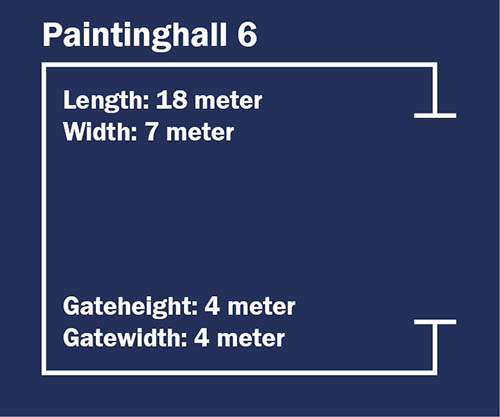 Paintinghall 6
Length: 18 meter
Width: 7 meter
Gateheight: 4 meter
Gatewidth: 4 meter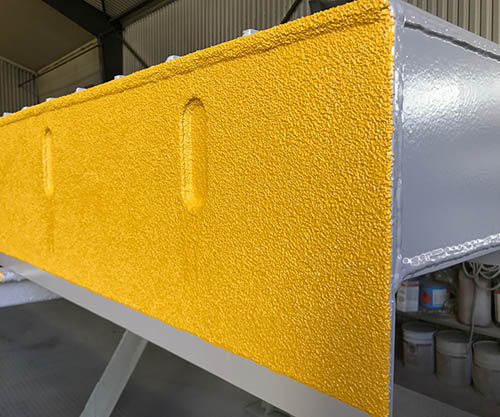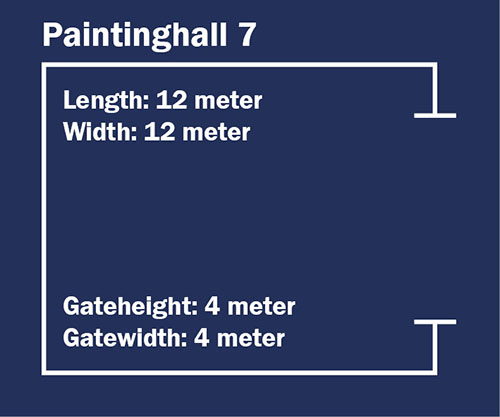 Paintinghall 7
Length: 12 meter
Width: 12 meter
Gateheight: 4 meter
Gatewidth: 4 meter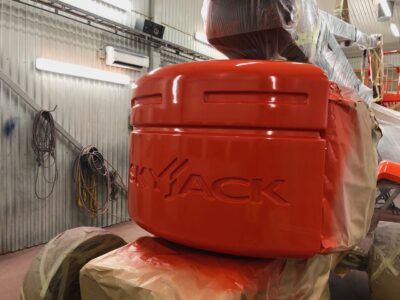 Paintinghall 8
Length: 12 meter
Width: 12 meter
Gateheight: 4 meter
Gatewidth: 4 meter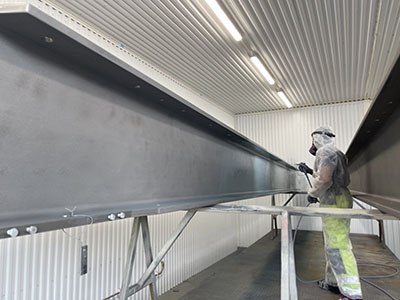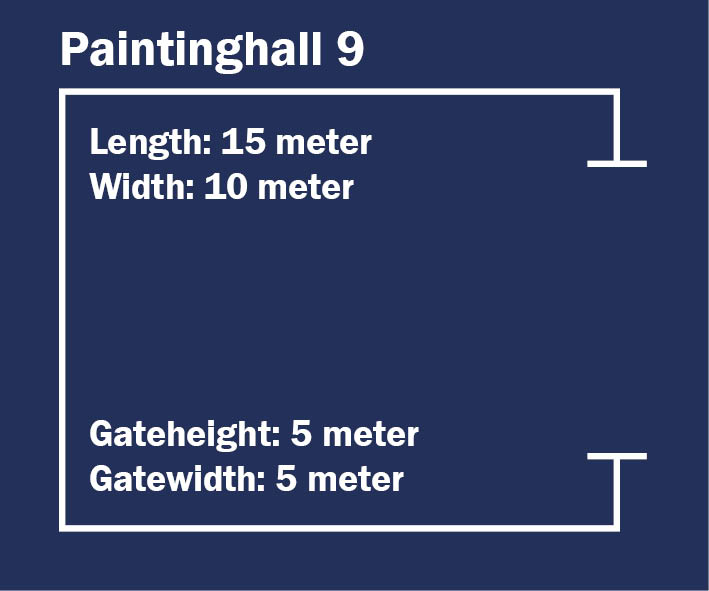 Paintinghall 9
Length: 15 meter
Width: 10 meter
Gateheight: 5 meter
Gatewidth: 5 meter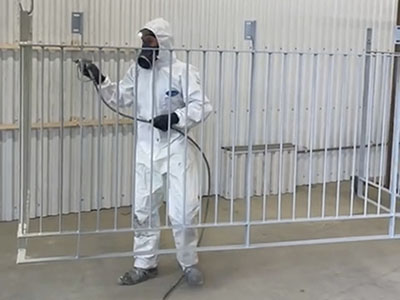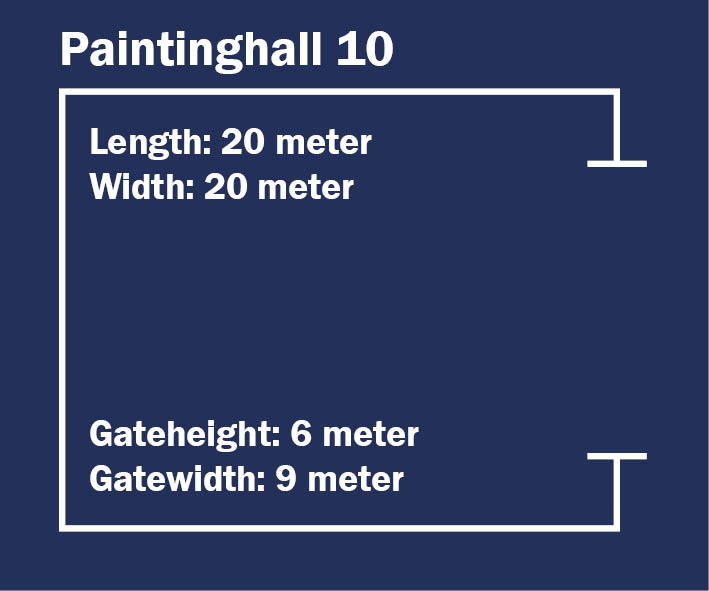 Paintinghall 10
Length: 20 meter
Width: 20 meter
Gateheight: 6 meter
Gatewidth: 9 meter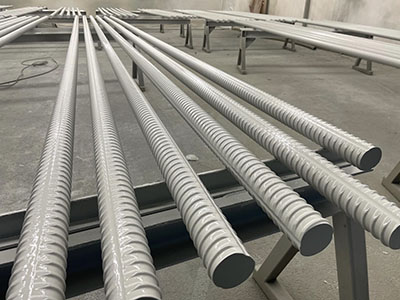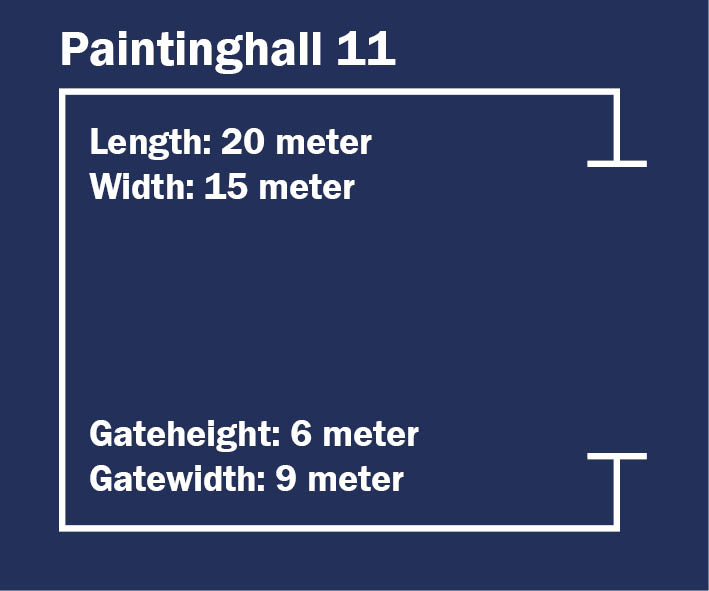 Paintinghall 11
Length: 15 meter
Width: 20 meter
Gateheight: 6 meter
Gatewidth: 9 meter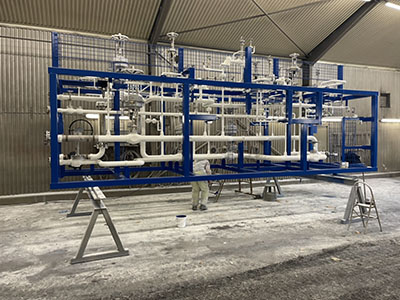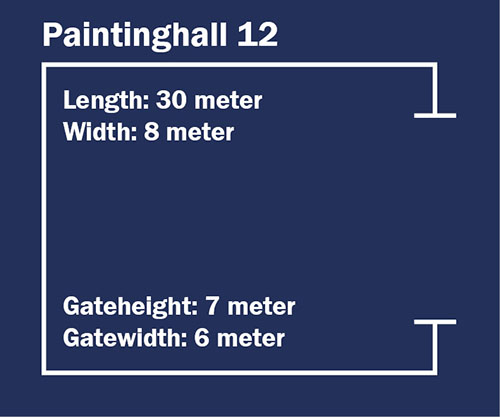 Paintinghall 12
Length: 30 meter
Width: 8 meter
Gateheight: 7 meter
Gatewidth: 6 meter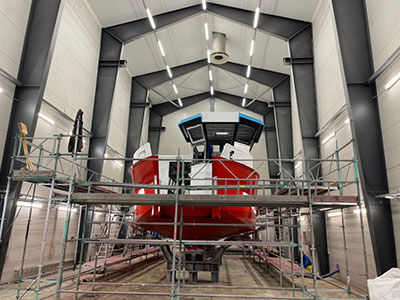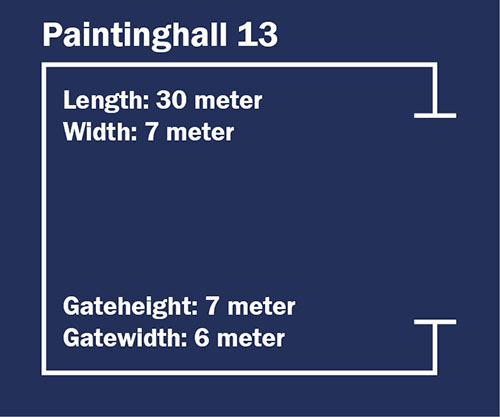 Paintinghall 13
Length: 30 meter
Width: 7 meter
Gateheight: 7 meter
Gatewidth: 6 meter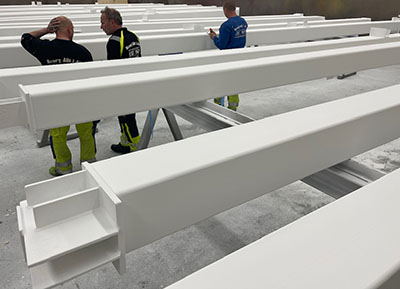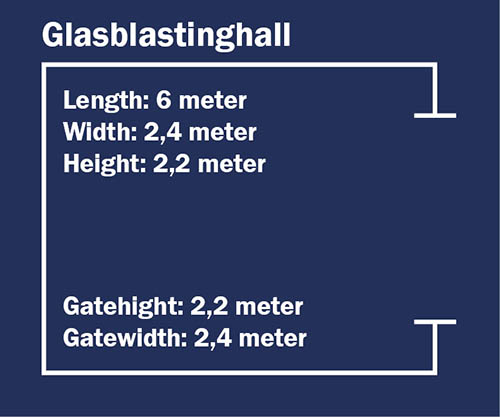 Glasblastinghall
Length: 6 meter
Width: 2,4 meter
Height: 2,2 meter
Gateheight: 2,2 meter
Gatewidth: 2,4 meter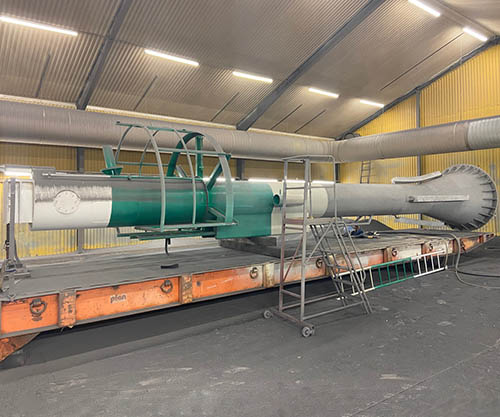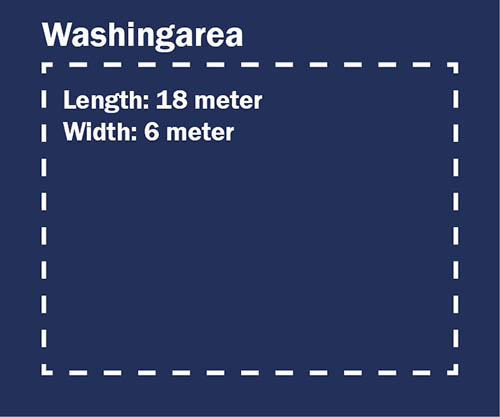 Washingarea
Length: 18 meter
Width: 6 meter